Roof Panel Roll Forming Machine For ZT25-750 Profile
ZT25-750Profile Roof Panel Roll Forming Machine is designed for making the metal roof panel sheet production in batch fully automatically. Metal profile ZT25-750 is designed as:
The wave height is 25mm, the wave distance is 187.5 and the effective width is 750 and we use the input coil width is 914mm. And this metal profile is popular in Europe, and other counties.
ZT25-750 Profile Roof Panel drawing profile for your reference:

Finished product profile: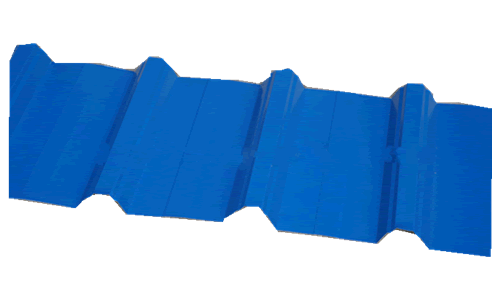 Based on the customer requirements and our experience, we design the ZT28-252-1010 Profile Roof Panel Roll Forming Machine like following picture: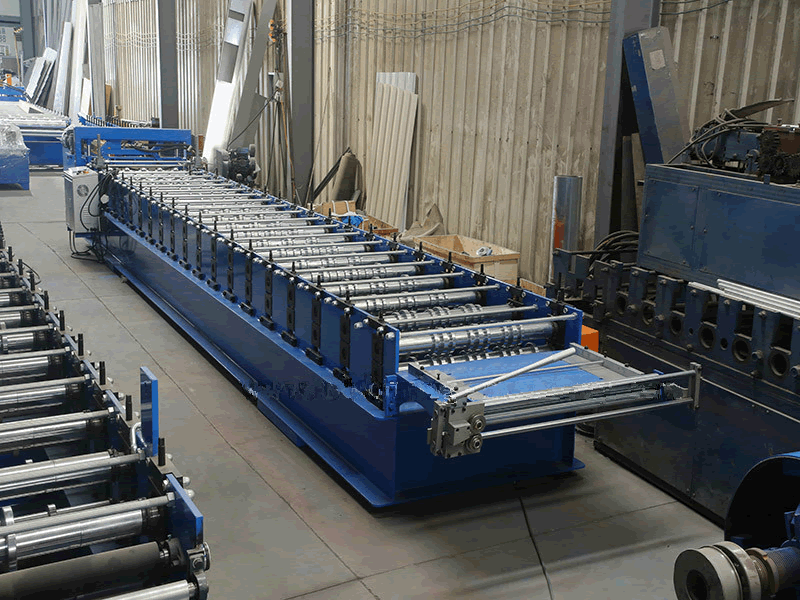 Work Flow of ZT25-750 Profile Roof Panel Roll Forming Machine
Decoiler-→Manual Pre- Cutter-→Guide Feeding -→Roll Forming System- >Hydraulic Post Cutter -→Exit Rack



The ZT35-117-1000 Profile Roof Panel Roll Forming Machine is composed by the following elements:
Pre-Cutter
With manual pre-cutter for easy operation and save material:The pre-cutter is
connected with PLC control system,PLC is calculating profile length within roll
forming. Once material is required to change,PLC is calculating the length for
total quantity and remind operator production finishes and able to manual
shearing material before roll forming so as to change material for new
production.It is the advanced function and good for production to save
material, no waste.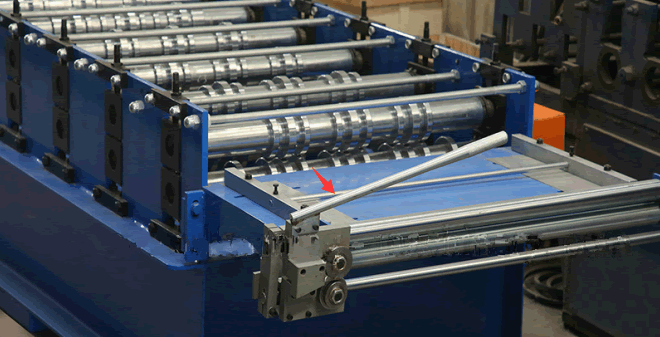 2.Main Machine
With feeding material guide, body frame made from H450 type steel by welding.
Side wall thickness: Q235 t18mm.
Rollers manufactured from 45# steel,CNC lathes,Heat Treatment,hard Chrome Coated.
with thickness 0.04mm,surface with mirror treatment(for longer life and anti-rust).
Shafts Diameter=p80/ 95mm,precision machined.
Gear/Sprocket driving,about 20-step to form. .
Servo Motor=7.5KW , Frequency speed control.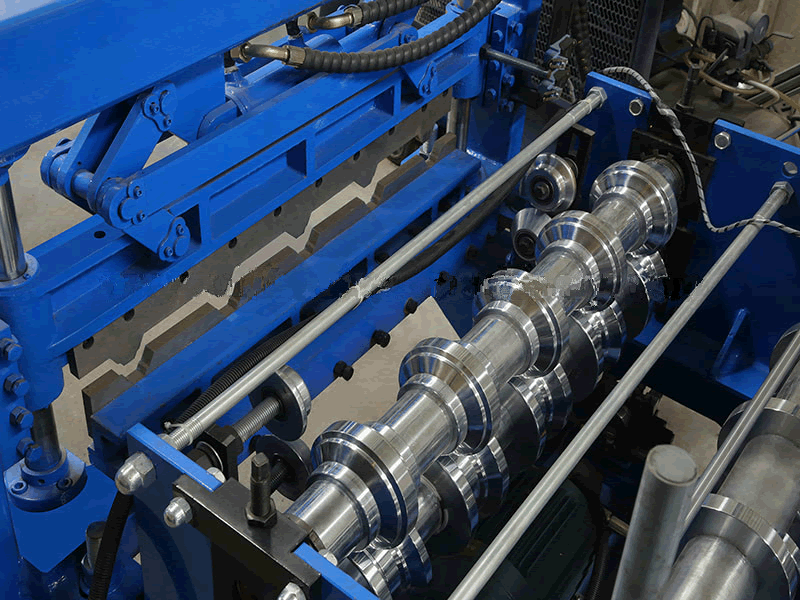 Post Hydraulic Cutting Device
Post to cut, stop to cutting,Two pieces type of cutting blade design,no blanking.
Hydraulic motor: 4KW ;Cutting pressure: 0-16Mpa;Cutting time:2s.
Cutting tool material: Cr12MoV(= SKD11 with at least one million times of cutting life), Heat treatment to HRC58-62 degree.
The cutting power is provided by the main engine hydraulic station.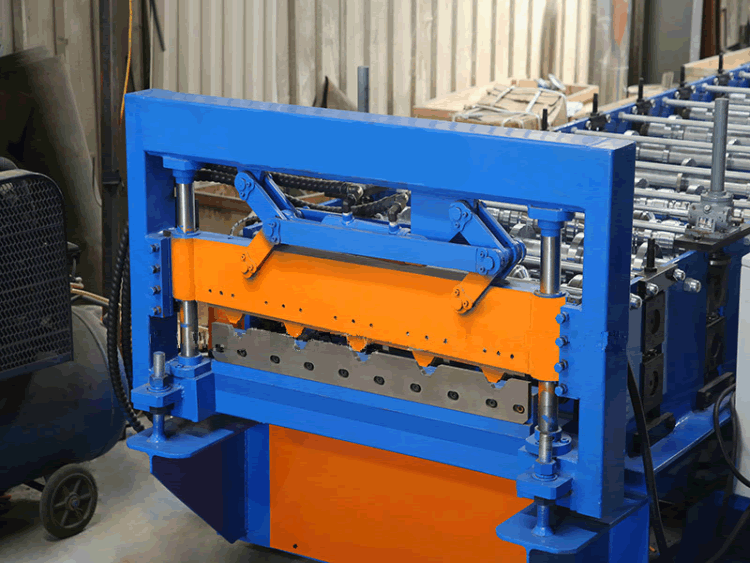 4.PLC operation system:
roof panel machine touching screen and control panel(Button brand :Schneider / screen brand Schneider)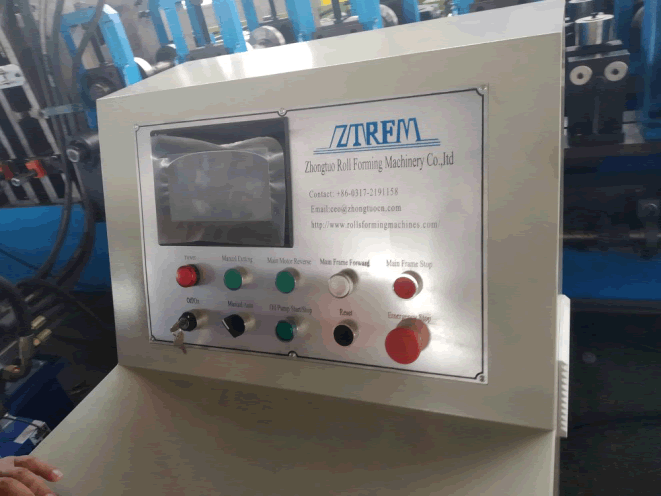 ZT roofing panel machine advantages as follows:
1.Low cost, light weight but high strength, short building period, and re-cycle use
Save material ,no waste.
3.Easy operation, low maintenance cost
.Able to deal with stainless material
ZT MACHINE give good after-sale service.
The warranty of ZT25-205-1025 roof panel machineis 2 yearsafter the client receives the machine. Within the two years, we will courier the replacement parts to the client free of charge.
We offer technical support for the entire life of our machines.
We can send our technicians to install and train the workers in the clients' factories with extra cost.