The production line of multi-functional color steel thermal insulation composite board adopts advanced production technology, which integrates gas, electricity and machinery. It is a special mechanical equipment for processing color steel thermal insulation composite board. Its working speed is variable frequency and stepless high speed, and it can be compounded into corrugated composite board at one time. The whole assembly line consists of feeding mechanism, forming mechanism and compound mechanism (reinforcement, glue coating, heating and compounding). Ribbing, slotting, trimming, pneumatic and automatic cutting) are indispensable equipment for panel and wallboard of industrial plant and warehouse.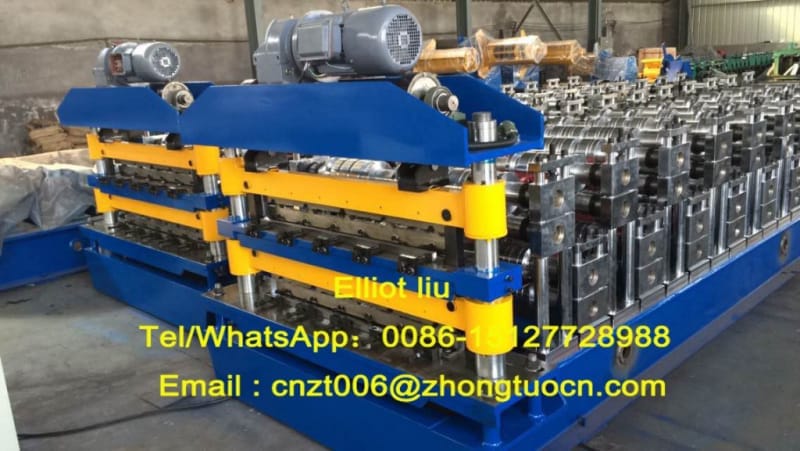 Technical parameters: power supply 380V/50-60HZ; total power: 32KW; production line speed: 0-4m/min; product width: 1000mm, 120mm; product thickness: 50-250mm; annual output: 600,000 square meters.
Captain 36M, there are two kinds of production line of multifunctional color steel heat insulation composite board: foam and rock wool dual function machine and single function machine.
The whole production line can be operated by 4-5 people, and can produce different colors of color steel thermal insulation composite sheets. Correct debugging of color steel forming equipment can improve the service life of tile machine and bring corresponding efficiency and benefit to enterprises. Reasonable and regular operation will also avoid some unnecessary accidents, which is also a good way for operators themselves. Adjustment method of press plate deviation of color steel tile equipment-tile press, such as running right, padding left corner, or falling right bottom flat.
Firstly, the four corners of the front and rear queues of the color steel tile press equipment are the same from the frame to the end of the axle. Then, from the first row to the last row, find a line to straighten, check whether the lower axle is in a straight line, and adjust the left and right sides of the lower axle to a level.
Find the center of the first and last row of the color steel tile equipment, then fasten the lock mother on both sides, draw a straight line before and after the center of the middle wheel, and adjust the gap between the upper and lower axles, then adjust the machine along the straight line.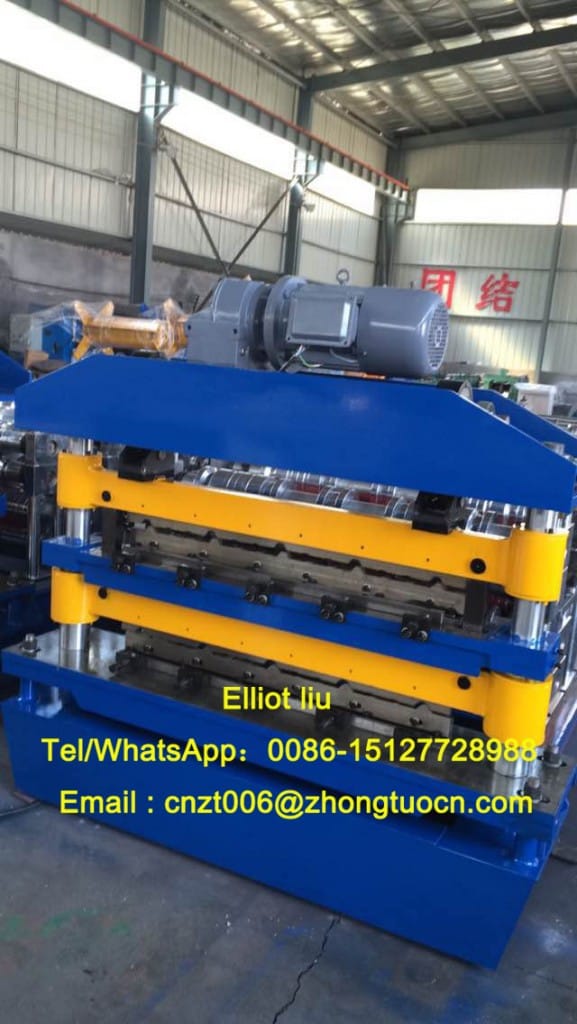 Making features of bolt balls for color steel tile equipment:
There are two ways to process the blanks of bolt balls, one is casting, the other is die forging. Foundry balls are prone to cracks and sand holes, and die forging balls are of good quality, high efficiency and low cost. The finished products of C-beam mill rolled by C-beam mill equipment have good flatness in tension, bending and compression, automatic fixed-length cutting, automatic punching, high automation, fast and convenient installation.
The products can be used as the main force-bearing structures of large and medium-sized industrial and civil buildings, such as the roof load-bearing and wall flat support of workshop, garage, hangar, exhibition hall, cinema, market flower shed.
The appearance is regular, the edges are straight, not twisted and warped, there are no defective cracks on the front and back sides, and the claws are well angled (guaranteed to hang firmly). When making color tile in large tile factory, the mould is made of high-strength aluminium alloy, which is smooth and regular, and the tile produced is naturally flat and precise in size; while in small factory, the iron sheet is used as the mould, which is itself warped, and the tiles coming down can not be leveled and standardized.
This directly affects the paving effect. The cracks in the roof are large and irregular, and the effect of rain, wind and heat insulation is obviously poor. Measuring method: Put the tile on the plane, press it to know whether it is warped and flat, and look at the edges of both sides with eyes to know whether it is flat or not.