Description:
It is commonly made from color steel sheet. The Ridge cappings are available in various shapes,like the Bamboo, triangle, ridge and so on .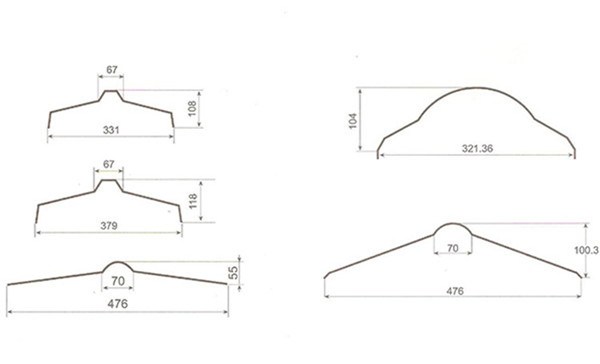 Product Parameter:
Material: Color steel sheet, Galvanized sheet, stainless steel, copper plate, aluminum plate.
Metarial thickness: 0.5mm-1.0mm
Type: GN-312, GN-331, GN-379, GN-321, GN-476
Product Length: as your request
productive process: made by ridge cap roll forming machine
If you do not find a ridge caps in this catalog that fits, we may be able to develop and design a custom ridge cap for you. More than this, we also provide roof accessories and other stamped parts. If you have an idea for a new product, our design team would be happy to provide a quote to you.