(Japanese Technology)ZAP 88mm Roofing panel rolling forming machine is designed to make the ZAP 88mm Roofing panel in batch fully automatically. Here let us know about drawing profile of ZAP 88mm.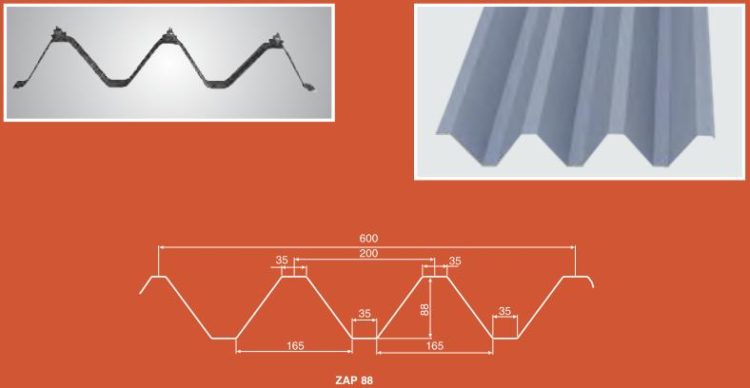 ZAP 88 roofing system is proven and sturdy Japanese technology. It is a 88mm deep trapezoidal profile with very strong tight frame method of fixing and can be formed up to single length of 100mts. And the material you could use galvalume and color coated steel in various colors. This design has been proven by more than 200,000 sqm installed for projects like Maruti-Suzuki, Musashi Auto Parts, Samtel Color, Moser Baer,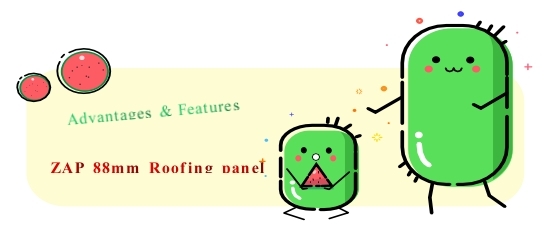 This type technologyhas been tested by time and lots of customers.
Robust Design: Depth of 88mm and 200mm pitchsupported on galvanized steel tight frames makes it very sturdy roof system. It can span up to 3-4mts. making roof structure more economical and lighter.
Fitted on tight frame system, it has high stability againstwind velocity and uplift pressure which is fixed on purlin.
Watertight: An exactitude engineered roofing system. Thedeep profile of 88mm making it impossible for the water tooverflow the fasteners and side laps of roof and further end laps are avoided by single length sheet up to 100mts, making it a total leak proof roof.
High water shedding ability enabling virtually flat roof as low as1° Slope.
Handsome appearance and excellent anti-corrosionperformance.
Outstanding durability and is suitable for extreme weatherconditions.
Maintenance free.
Will last virtually a lifetime.
Matching light panels of FRP / Polycarbonate available.
Option of under deck insulation of resin bonded glass wool / mineral wool.
Application: Factory Buildings, Warehouses, Institutional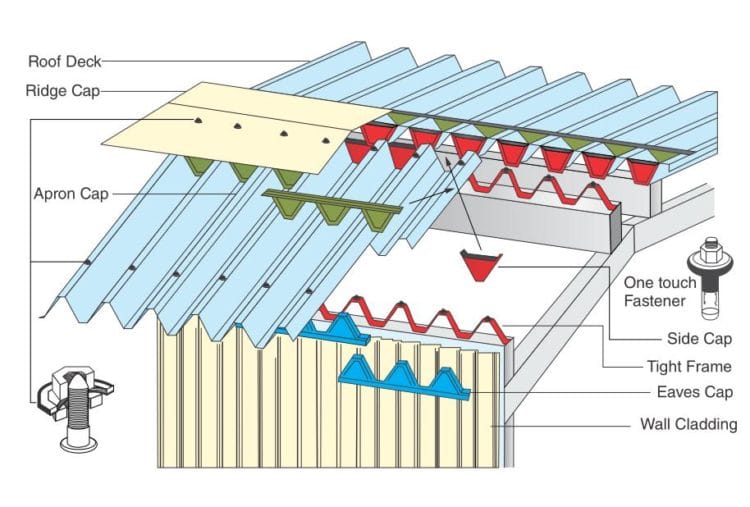 Reference Design Specification
use the original plate thickness
0.5 -1.0mm
use original plate width
914 mm
working width
600mm
m² per required number of m
1670mm
Gradient
possible 3/100 or more
Bending radius nature
180 or more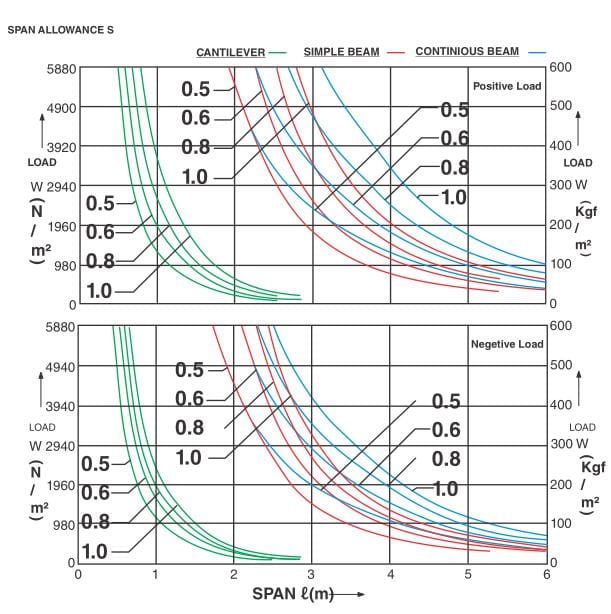 (Japanese Technology)ZAP 88mm Roofing panel rolling forming machine: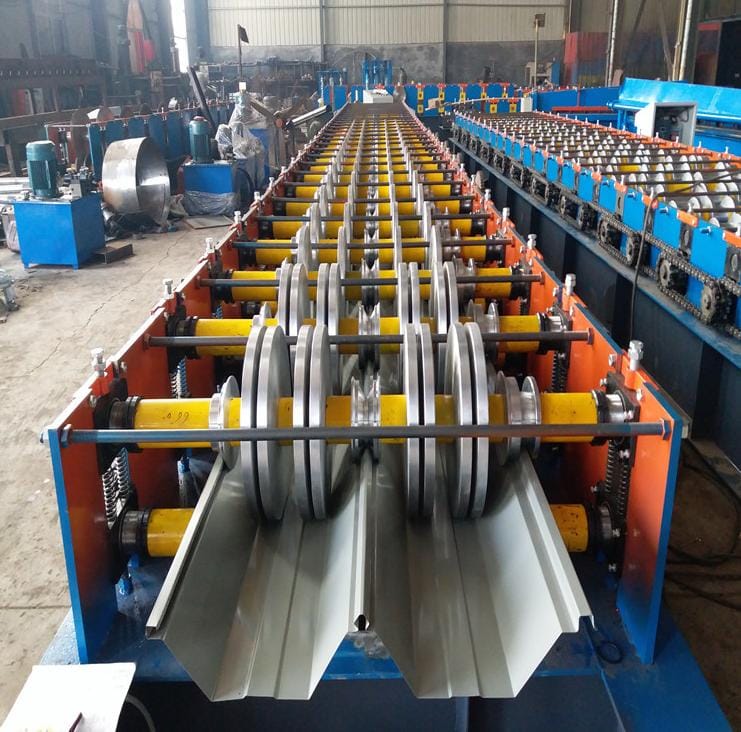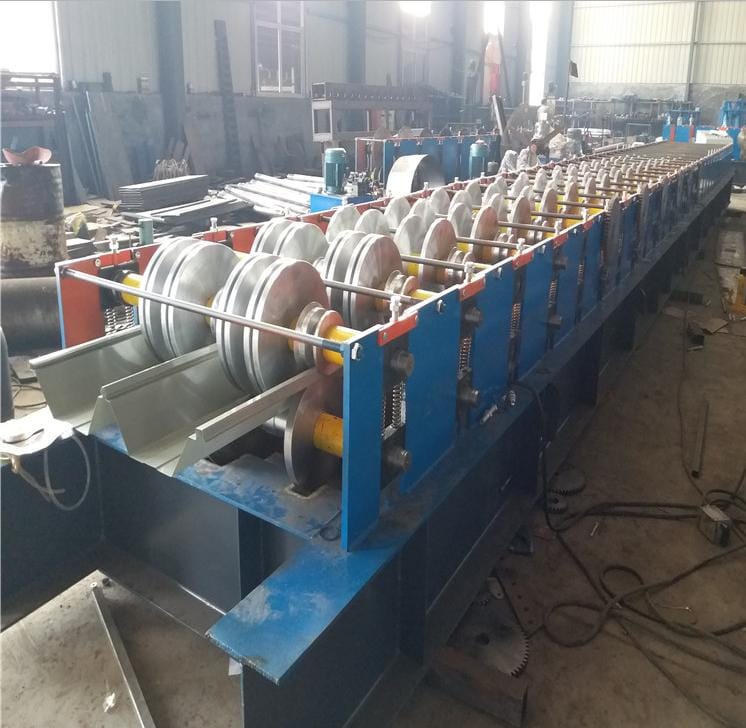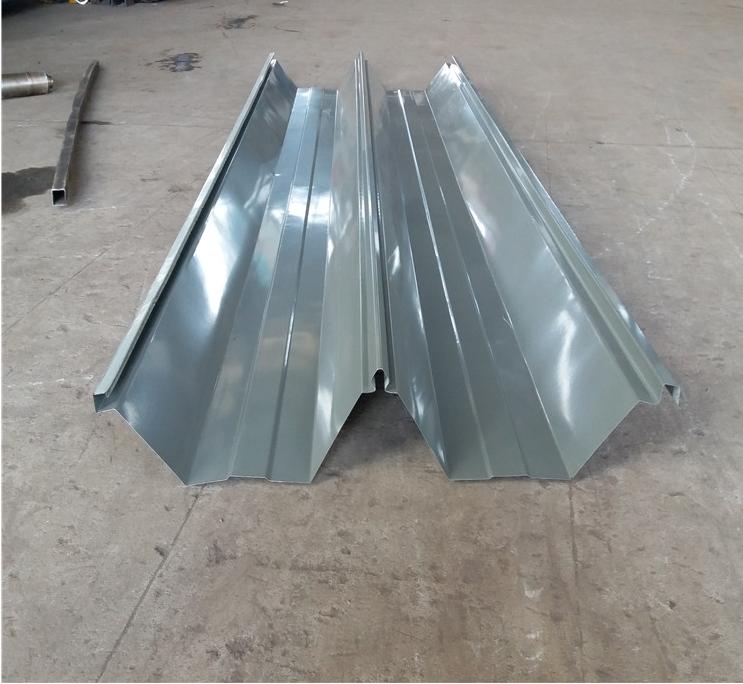 For this machine, if you want to know more information, please contact us at any time.