Flashing
Flashing are used to protect the edges of roofs and walls. We can provide ridge capping, barge board flashing,eave, Gable Rake, Zee, Base Guard, Drip Cap, J-channel Door/Window, Endwall, Inside Corner, Outside Corner, Sidewall, Sliding Door Track Corner and so on. They are all made by precision machinery, can be folded to exact specifications.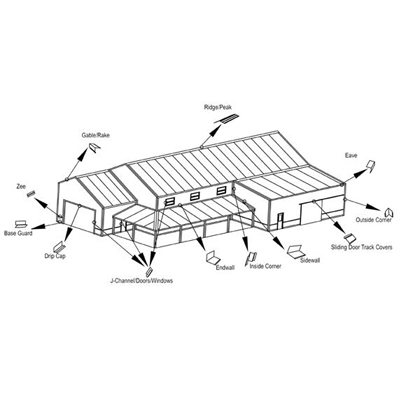 Ridge capping is used on the ridge of an apex roof. It provides the closure between sheets to prevent water leakage and protection against high winds.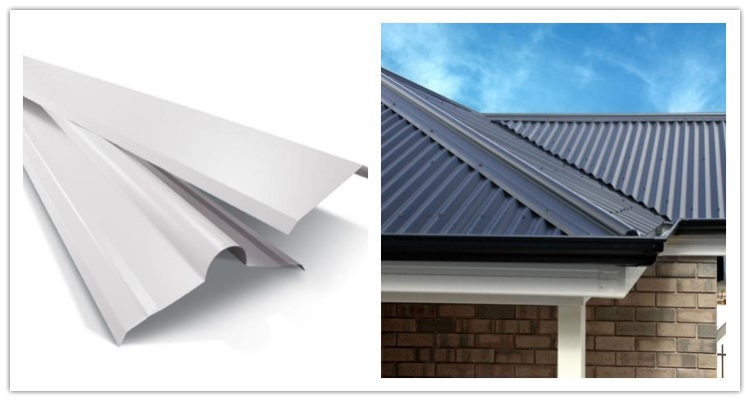 Our barge board flashings can be used on the gable ends of an apex roof, to flash around a single sloping pitched roof and on the corners of buildings. They provide closure between sheets and walls, protection against high winds and ensures a professional neat finish to any building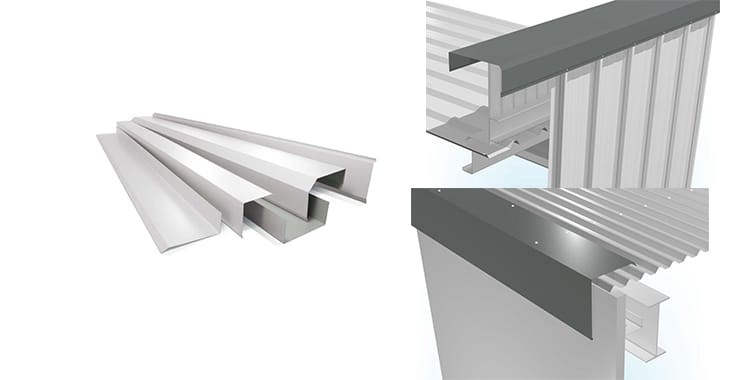 Specifications
We have large quantities of barge board flashing and ridge capping in stock.
Also we can fold a wide range of standard or custom flashings to suit your requirements. Flashing are available in color-coated sheet, pre-painted steel, zinc/al, aluminium, stainless steel, and copper. Choose from a wide range of available depending on your state.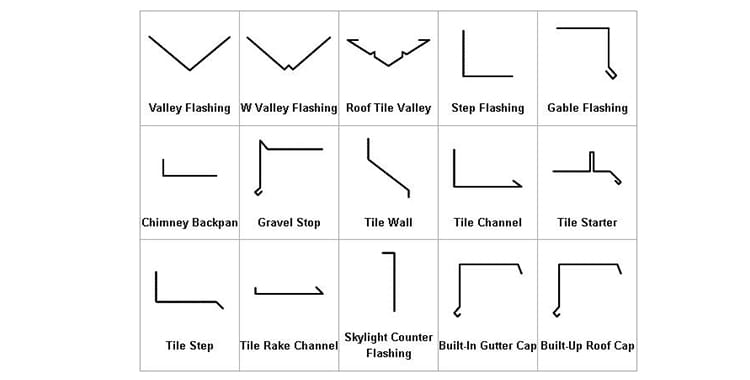 (Partial version reference.)
As you can see we have a great selection of flashing suited to a wide range of metal building styles. If you would like any more information on our products or if you need advice on which would be best suited to your exact needs get in touch with our knowledgeable team now on 0086 17832578885.